Nuzest Glass BlenderBottle®
Whether you're drinking your greens or recovering from a HIIT workout with our premium Clean Lean Protein it's important to experience the delicious & nutritional taste of Nuzest through premium glassware.
Discover our Glass Blender Bottle, a unique sleek drinkware design where the purity of glass meets the practicality of a shaker bottle. With a patented glass ClearSip® spout creating effortless hydration and a detachable carry loop, your Glass Blender Bottle is both stylish & functional whether you've just finished a home workout or group masterclass.
How to use
1. Remove from packaging, wash by hand or pop in the dishwasher before use.
2. Remove cap, fill with water or your favourite Nuzest product, re-screw lid and shake well with blender whisk inside.
3. Flip the ClearSip® nozzle upwards to release seal.
4. Drink & enjoy.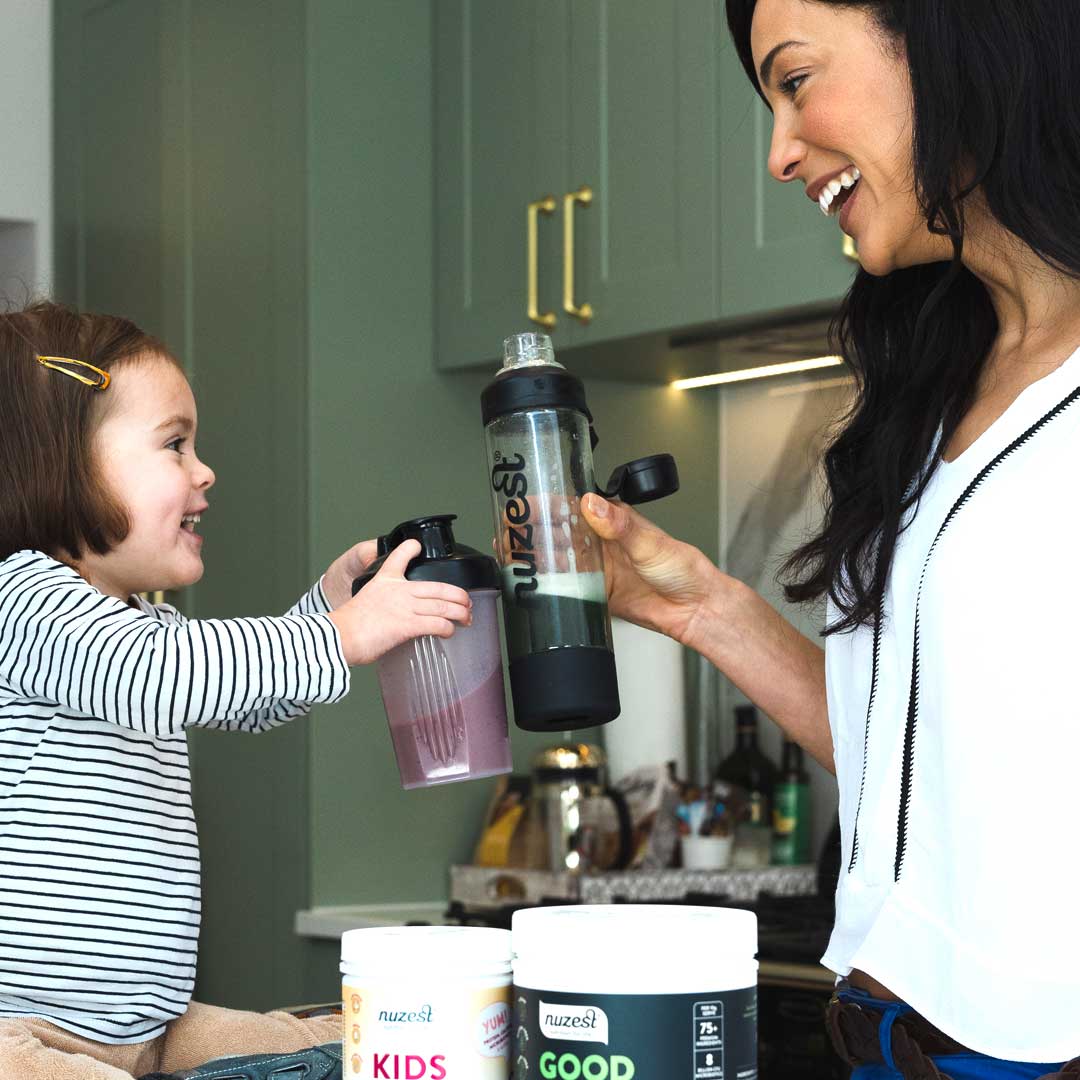 Only the best will do
Non-toxic
BPA free Silicone base & cap
High quality
The body is soda-lime glass and the spout is made up of borosilicate glass.
No need to worry
Nuzest bottles are lead free and food-grade
We're all about transparency
Reviews by real people. Learn more.