Warehouse
Clearance Sale.

Up to 60% OFF
Limited Time Only - Use Code 'SAVE60'
Sometimes we need to let go of old, to make way for new.
Our Real Coffee, Vanilla Matcha, Chai Turmeric + Maca & Coffee Coconut + MCTs Clean Lean Protein flavours are being discontinued soon as we make room for new plant-based innovation.
Take advantage of our limited time only, warehouse clearance sale and stock up on cupboard staples at never seen before prices!
Get in quick, because once they're gone, they're gone.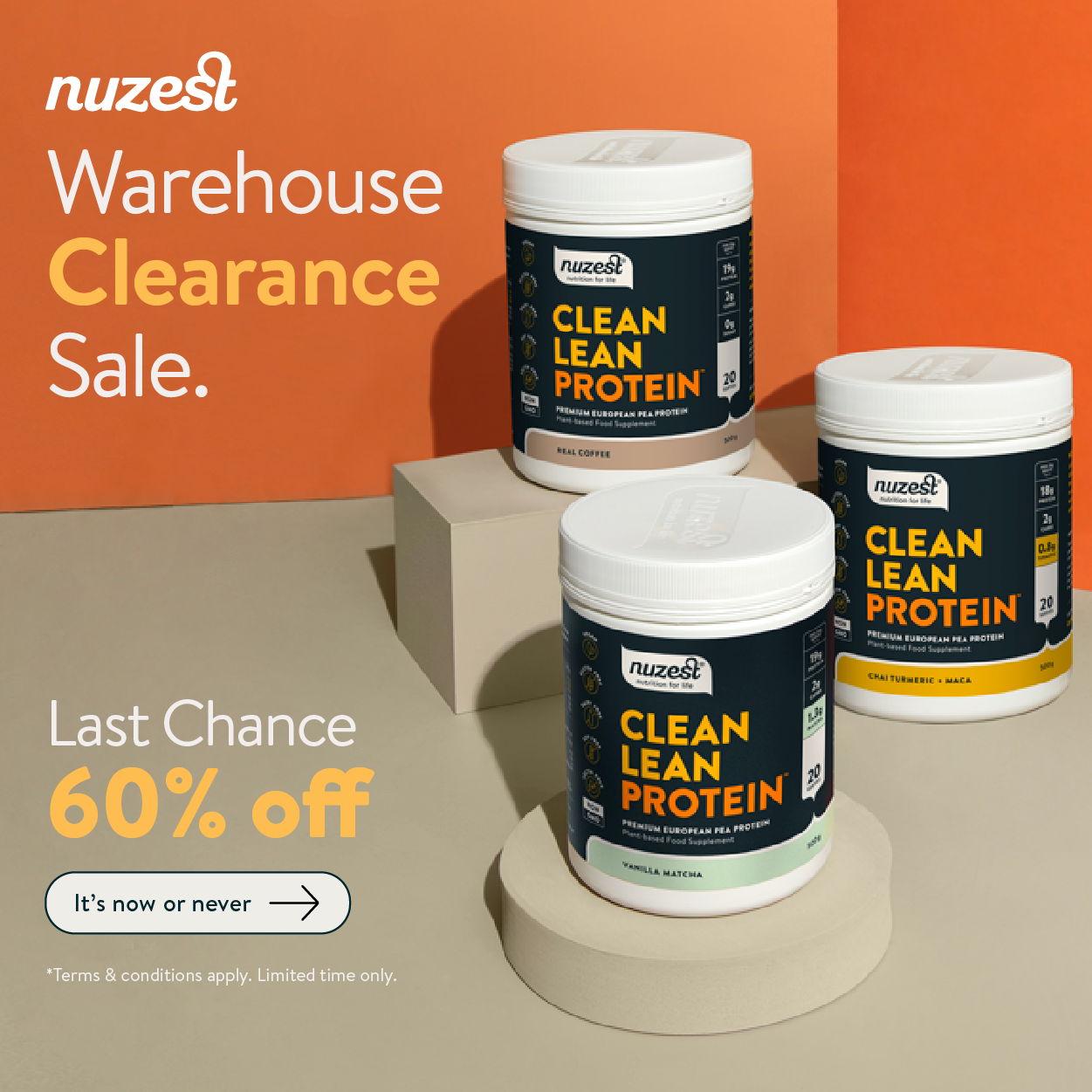 Functional Flavour Closeout - 60% Off All Sizes & Flavours!