Clean Lean Protein are Loved by Customers
Reviewed by Alilah W., from Australia
Verified Buyer
I recommend this product
Product Standouts
Quality of ingredients
Results
Digestability
Nutritional profile
Purity
Love my Nuzest
I get my daily vital greens and protein in, I feel healthy and energetic!
Reviewed by Ian H., from United Kingdom
Verified Buyer
I recommend this product
Product Standouts
Digestability
Ease of use
Quality of ingredients
Makes a nice drink
The strawberry flavour shake made with milk makes a nice drink. I haven't been using it long enough to judge what it actually does for your body, but no ill effects so far. My only gripe with the powder is that it makes a mess whenever I'm making up a drink. Even with careful handling some powder ends up on the work surface. Couldn't Nuzest be supplied in granules like instant coffee?
Reviewed by Peter L., from Australia
Verified Buyer
I recommend this product
Product Standouts
Nutritional profile
Quality of ingredients
Sustainability
Ease of use
Purity
No B.S protein
Heard about a "great" product and constantly disappointed after reading the nutrition panel. Nuzest have set the benchmark and really hope they keep it that way.
LOOK, FEEL & PERFORM YOUR BEST

Our unique formula is suitable for all diets and all ages. Protein is an essential nutrient required by every cell in the body.

HEALTHY WEIGHT MANAGEMENT

High in protein and low in carbohydrates to help you feel fuller for longer.

MUSCLE REPAIR & RECOVERY

Contains all nine essential amino acids and provides the building blocks for vitality, repair, recovery and muscle growth.

DIGESTIVE RELIEF

Light on the stomach and easy to digest resulting in less bloating.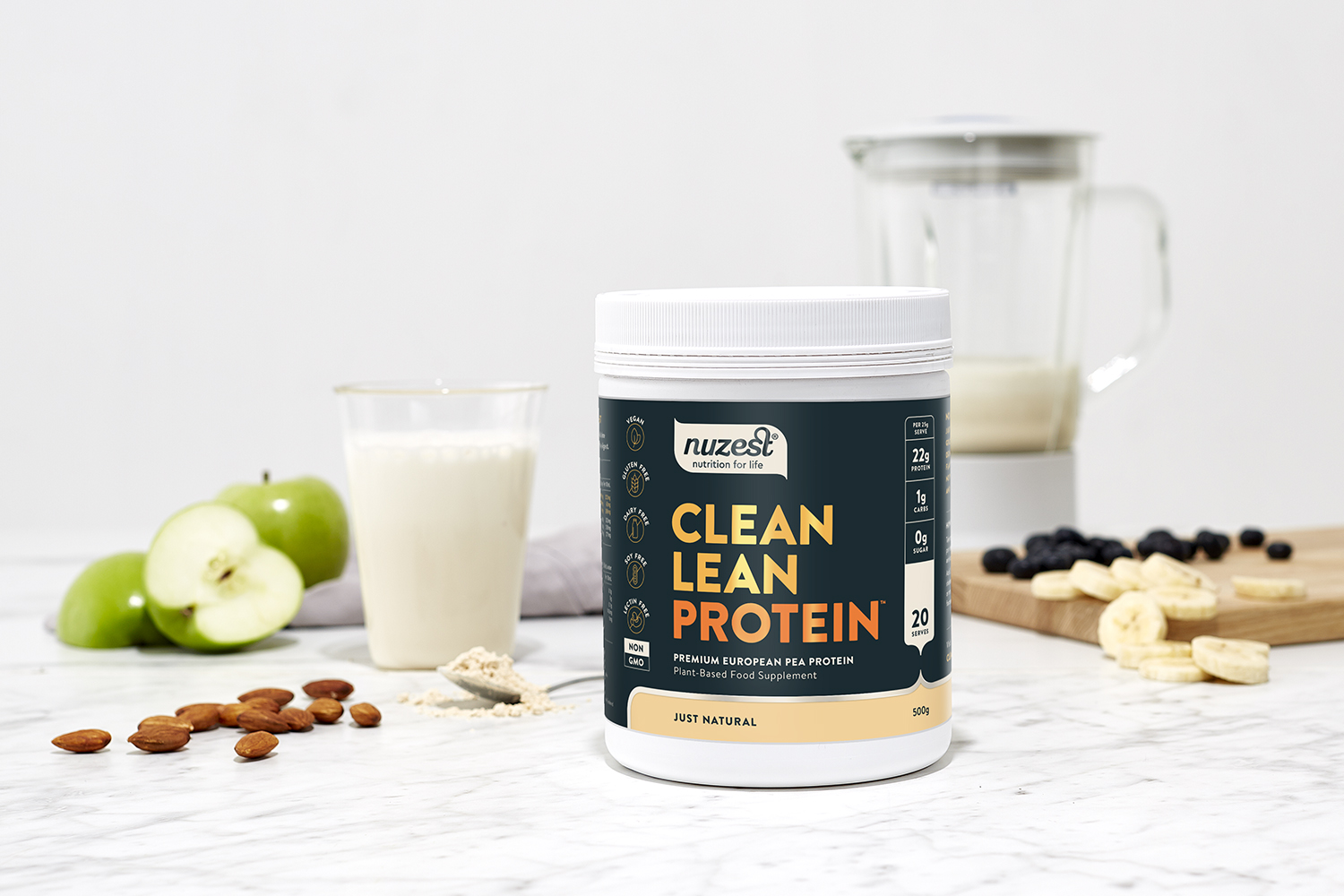 PREMIUM
EUROPEAN
GOLDEN PEA
PROTEIN
Protein

Carbohydrate

Sugar

Fat
Smooth Vanilla Nutritionals
Rich Chocolate Nutritionals
Just Natural Nutritionals
Wild Strawberry Nutritionals
Shipping
HOW TO USE Clean Lean Protein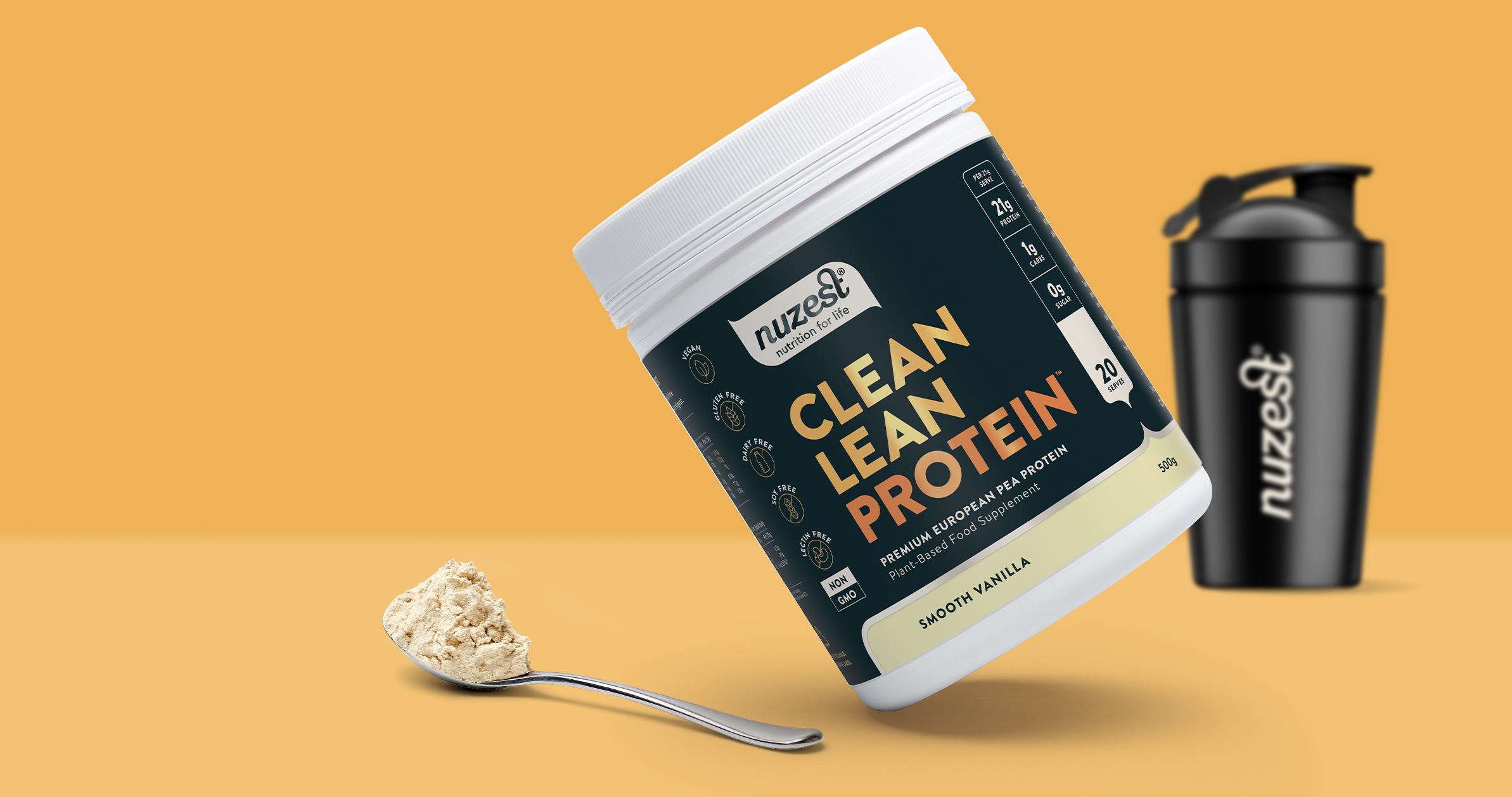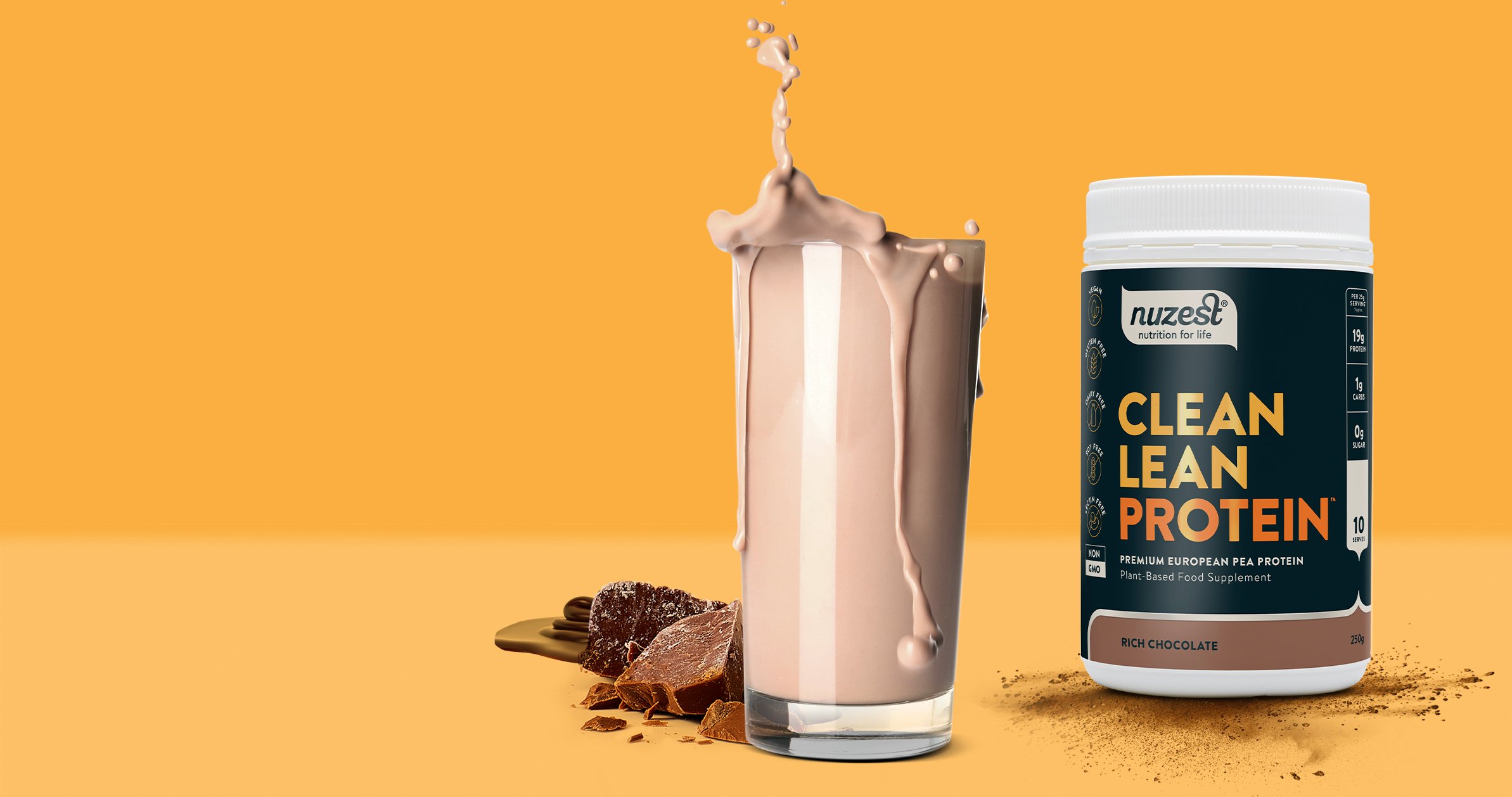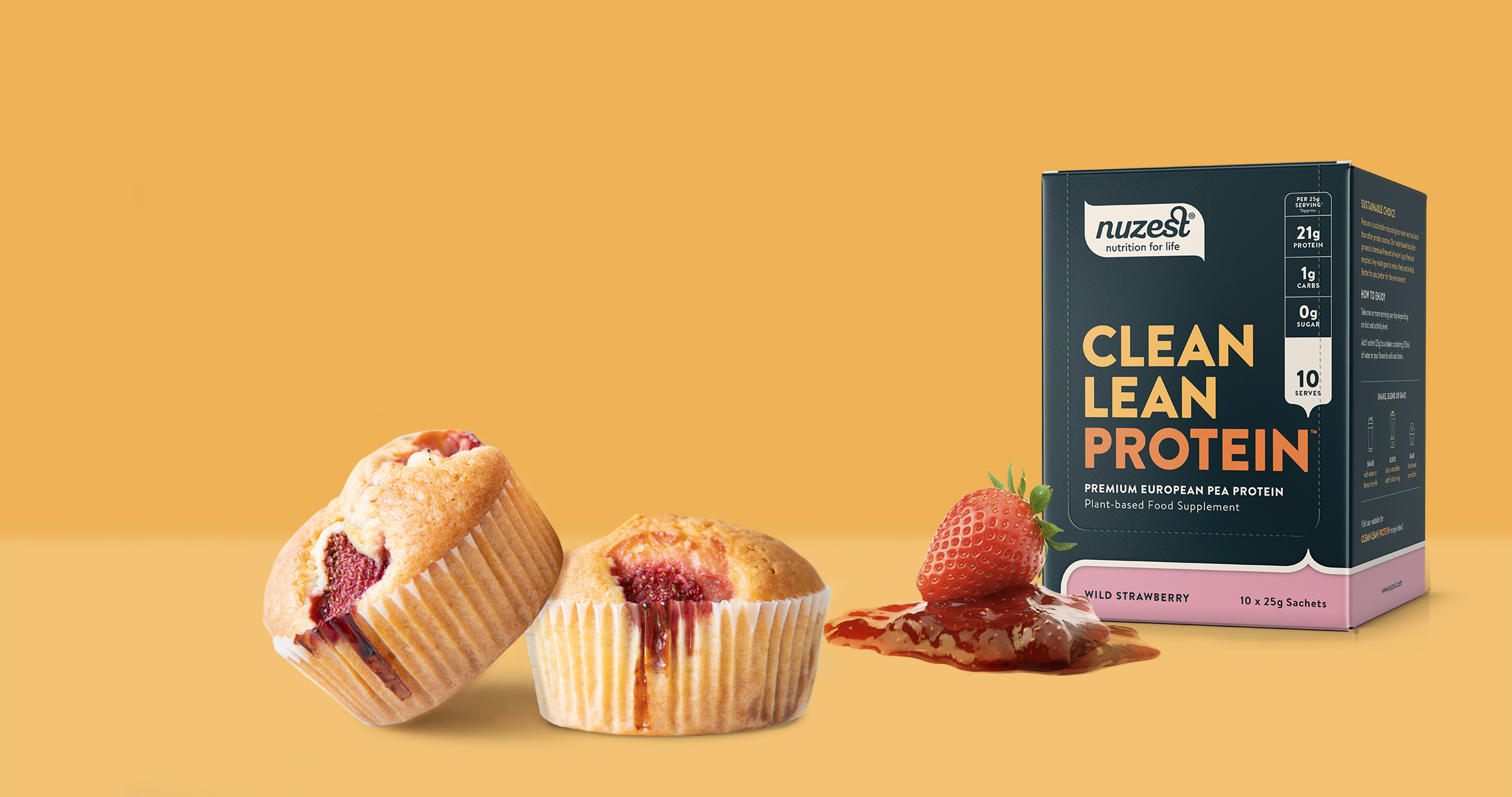 Clean Lean Protein FAQS
What is the pH level of Clean Lean Protein?
If you follow or are considering following an alkaline diet, then Nuzest Clean Lean Protein is an ideal choice to add to your daily food intake. Nuzest Clean Lean Protein, made from golden pea protein isolate, is the world's ONLY alkaline protein with a pH reading of 7.8!
Where do you source your peas for the pea isolate and where is the powder is manufactured?
We have deliberately chosen pea protein and to source that protein from Europe. The soil, air and water quality of Northern France are generally regarded to be very safe for growing and the process used for isolation is completely free of chemicals. Consumers can feel confident they are selecting a safe vegan protein, rather than fear they are ingesting a protein powder tainted with contaminants.
Are there any sweeteners in any of your protein powders?
Clean Lean Protein is naturally sweetened with steviol glycosides (stevia).
Is Clean Lean Protein ok for people with Crohn's disease or Ulcerative Colitis?
Due to the absence of FODMAPs, anti-nutrients, allergens, and gastric irritants, Clean Lean Protein is the perfect protein for people with Crohn's Disease.
How much protein should I be taking after a workout?
This depends on the length of your workout, what your workout consisted of, and your physical size, along with your dietary structure and goals. As a rough rule of thumb, around 1/2 gram of protein per kilogram of body weight consumed within 30 minutes will help encourage recovery and repair of muscle tissue.
Is Clean Lean Protein vegan?
Yes, it is vegan. The peas used in Clean Lean Protein are a vegetable source and the natural flavourings are all plant derived, making Clean Lean Protein 100% vegetarian and vegan.
Is Clean Lean Protein certified organic?
Our peas are grown in France and under strict conditions, and covered to reduce the risk of environmental damage and contamination. Unfortunately, due to local regulations, this means they cannot be certified organic. You can rest assured though that the product is pesticide, herbicide and GMO free. The only certified organic pea proteins available at this time are of uncertain quality and so for the time being we consider Clean Lean Protein to be 'better than organic'.