Kids Good Stuff Sachets are Loved by Customers
100%
of reviewers would recommend this product to a friend
Reviewed by Rhia F., from Australia
Verified Buyer
I recommend this product
Product Standouts
Digestability
Quality of ingredients
Blendability
Kids multi smoothie
My daughter who is 3 loved the strawberry and chocolate ones.
I was a bit irritated with the taster pack as in the mobile site it looks like the one pack comes with all 3 flavours but you have to specify which flavours you want. As a result I had to do an other order.
The taster pack should have all 3 flavours.
IMPROVED IMMUNITY

Helps fill any nutritional gaps in their diet by boosting their vitamins & minerals

SUPPORTS HEALTHY BONES

With 200mg calcium per serve, and 8g of plant-based protein to aid growth and development

FOR HAPPIER INSIDES

With microbiotics for good digestion and gut support

LONG LASTING ENERGY

Includes 11 different fruit and veg to help them live, learn, grow and play!
Calcium

Fruit & Veg

Protein

CFU Microbiotics
Clean Lean Protein is not just any protein; it comes from the highest quality European Golden Peas and is the most potent of all vegetable proteins. Most importantly, it contains ALL your essential amino acids and it's really easy to digest - no more bloating and no more discomfort.
The allergen-free and 100% natural vegetable protein that's great for every-body. High in protein yet low in carbohydrates and fat, it supports healthy weight management and helps your body recover faster, so you can get back to doing the things you love.
100% vegan, raw and suitable for a paleo diet, Clean Lean Protein is perfect for everyone from children to seniors and busy parents to professional athletes.

Antioxidants & Superfoods
Shipping
HOW TO USE Kids Good Stuff Sachets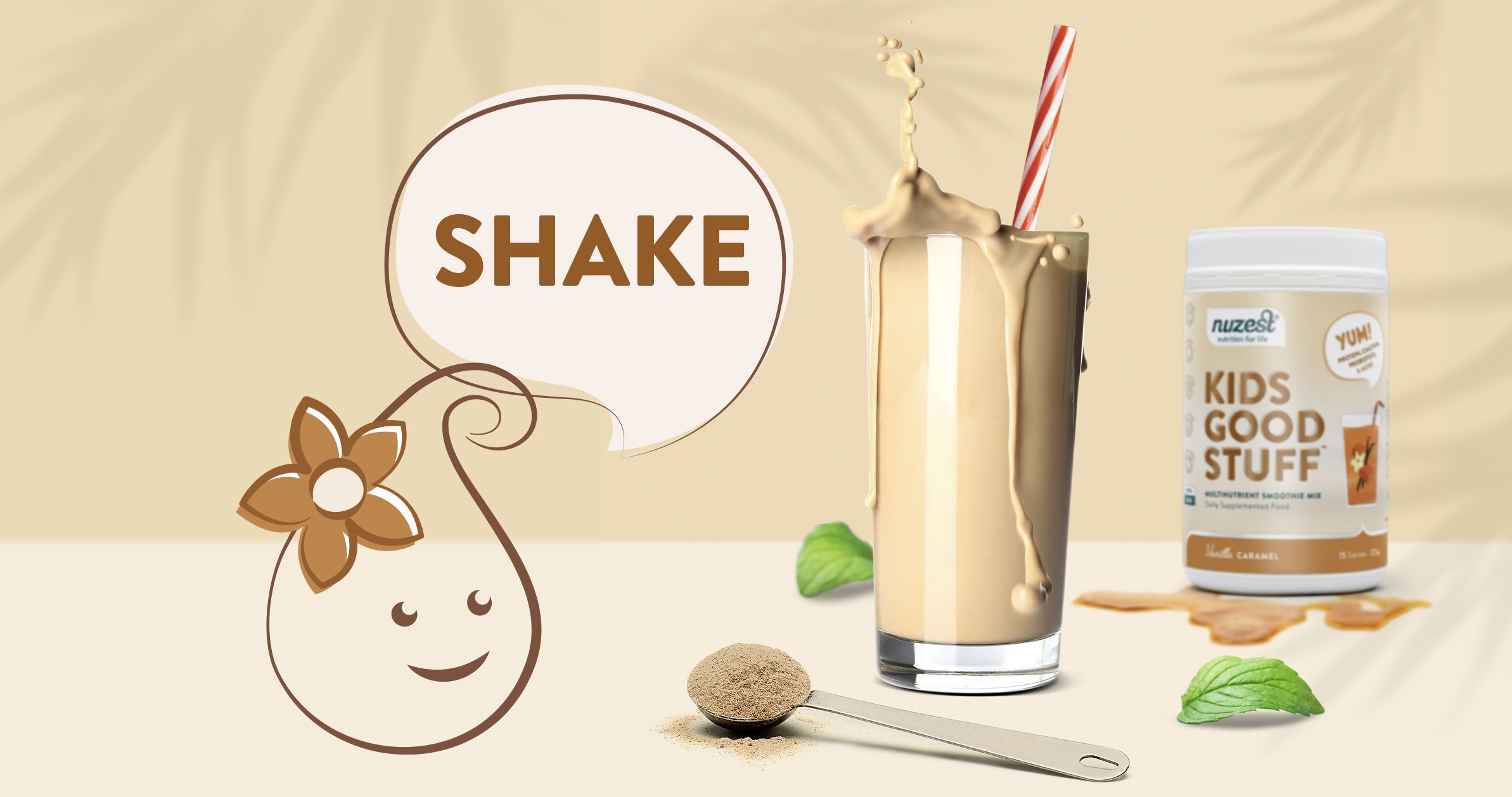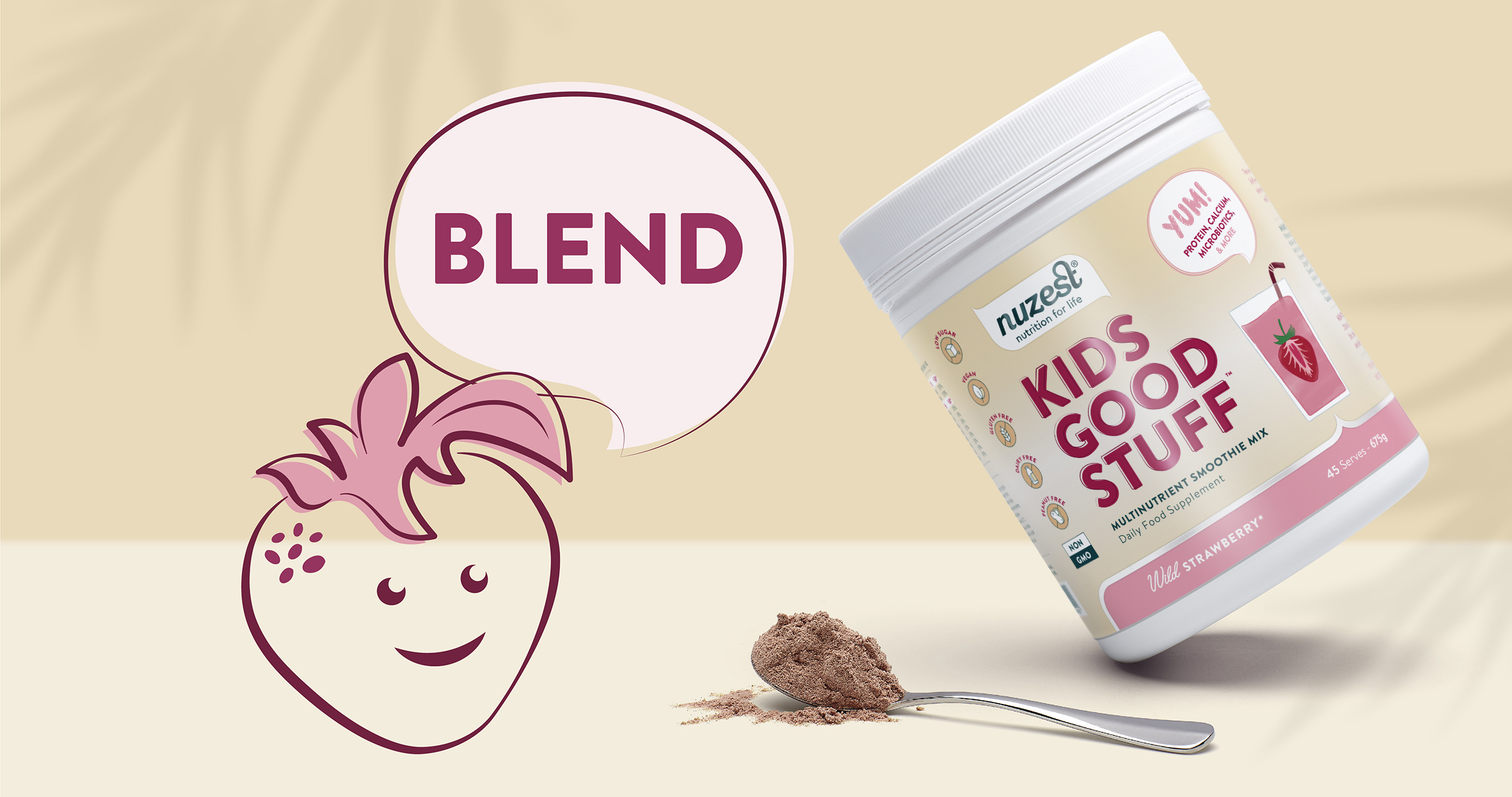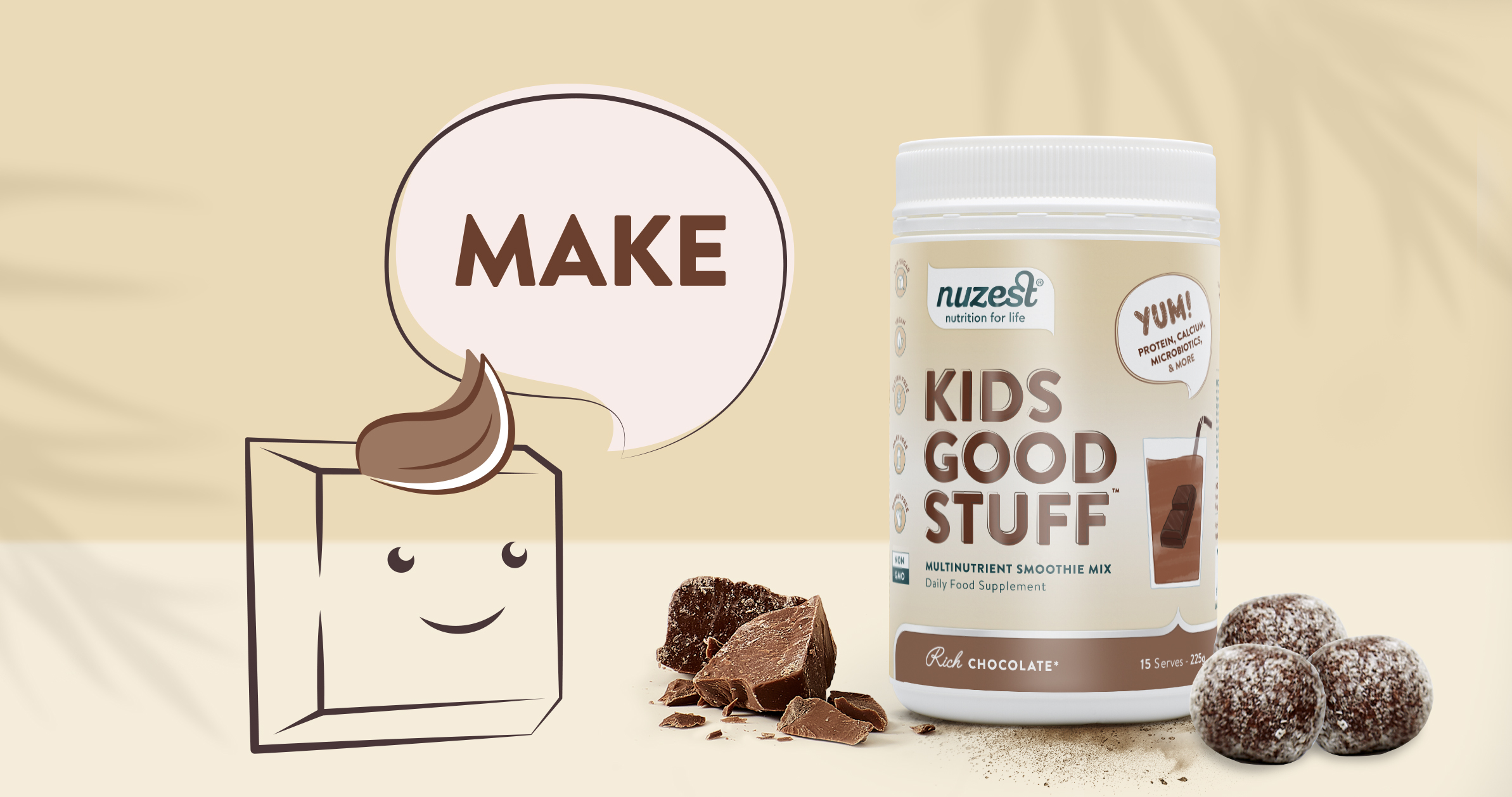 Kids Good Stuff Sachets FAQS
Does Kids Good Stuff contain gluten/dairy/soy/peanuts/eggs/GMOs?
No - Kids Good Stuff is free from all common allergens, making it suitable for most children aged 4 to 14.
Does Kids Good Stuff replace a multi-vitamin?
Yes - Kids Good Stuff is designed to provide complete nutritional support for growing bodies and minds. Kids Good Stuff is more than just a multivitamin - it also contains minerals, pre and probiotics, digestive enzymes, veggies, berries and greens.
What age group is Kids Good Stuff suitable for?
Kids Good Stuff has been developed to help meet the nutritional requirements of children aged 4 and above.
Does Kids Good Stuff contain sugar or artificial sweeteners?
Kids Good Stuff contains no added sugar and is extremely low in naturally occurring sugars. One serve of Kids Good Stuff has about 1g of sugar. The product is sweetened using the natural sweetener Stevia.
Why do some ingredients on the label not meet the RDI?
Legislation requires us to show RDIs for adults on the label, not kids so it can be a little misleading. E.g. the levels of zinc listed are 50% of the RDI for adults but 100% of RDI for children. We do not include 100% of the RDI for all nutrients because at Nuzest we firmly believe that food comes first. Kids Good Stuff is not designed to be a replacement for food; it is a supportive formulation to fill dietary gaps. Think of Kids Good Stuff as topping up nutrient levels rather than being the only source of nutrients.
How is Kids Good Stuff different from Good Green Stuff?
Kids Good Stuff is designed specifically for growing kids. They have different nutritional requirements to adults and a variety of popular flavour profiles were chosen to ensure they also enjoy the experience. Children have lower requirements for many nutrients (due to lower bodyweight) and so the amounts of certain nutrients are adjusted to be appropriate for this age group. We have also added protein and increased the calcium content to support growth and development, and included brahmi to support cognitive function and lutein and zeaxanthin for eye health. The protein and fibre included will also assist with satiety as a great start before school or an afternoon snack to help keep the hunger pangs away before dinner; a healthy alternative to soft drink, cakes and biscuits. You could achieve a similar effect by mixing a half serve of Good Green Stuff (GGS) with our Clean Lean Protein. The difference is that GGS also contains adaptogens and additional herbs to aid digestion and detoxification that are probably not necessary for children, particularly the younger group.